Nokia has launched an updated version of its Transport app for Windows Phone 7.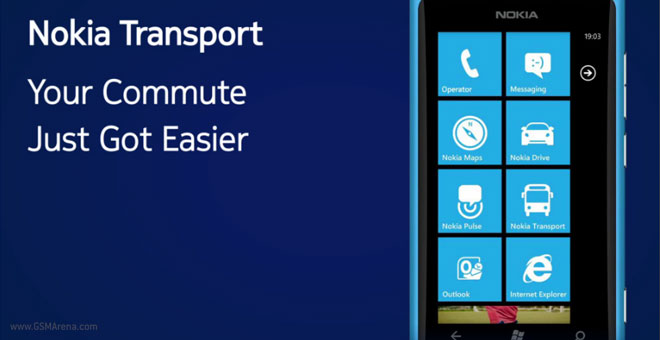 The new release comes with updated detailed timetables for more than 100 cities around the globe such as New York City, London and Berlin as well as estimated routes in 410 cities. On top of that the app gives you detailed line view, which is handy when you are in a hurry and want to know exactly when your bus or train is coming.
Nokia has also listened to the voice of beta testers and included support for multiple tiles. This way, you can pin your most frequently used routes and destinations and access them right from the lockscreen. The demo video of the app below will show you how the app works.
Pretty cool. But Nokia won't be stopping there. From June 4 to June 29 a group of New Yorkers will be testing a pilot system with NFC technology and if it turns out to be a success, future versions of Nokia Transport will probably support NFC as well.
So, give Nokia Transport a try by following this download link.