Nokia has released the final version of its popular public transport information app dubbed Nokia Transit for the Series 40 platform. The app, which was previously beta and exclusive to Lumia phones has now been made available to the Asha platform and Series 40 users can enjoy it as well.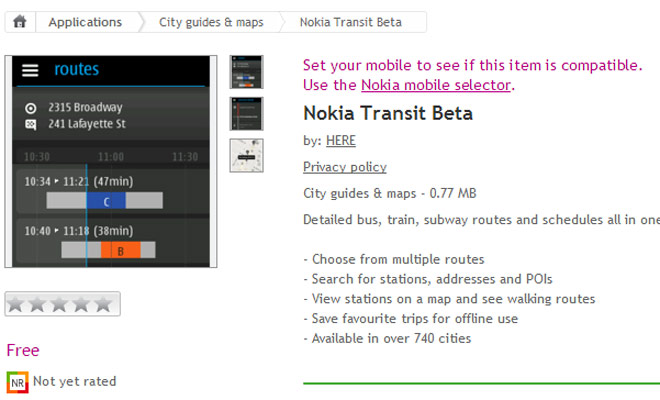 The Transit app is very useful and is great for finding nearby stations. You can search for them by address and once you find the one you're interested in, the app displays departure times allowing you to plan a route to your destination. There are detailed instructions for each route and favorite routes can be saved for offline usage.
Nokia Transit for Series 40 is now available through the Nokia Store for Russia, Denmark, Norway, Netherlands, USA, UK, Canada, Australia, Spain, Finland, Hungary and New Zealand. If you're currently inhabiting any of said countries jump over to the source link below to download the app.