Leather is certainly not your everyday choice for cellphone cases, but given the Nokia Lumia 1020 photographic background, Nokia has obviously thought it's only natural that they pair the cameraphone with a classic-looking leather case.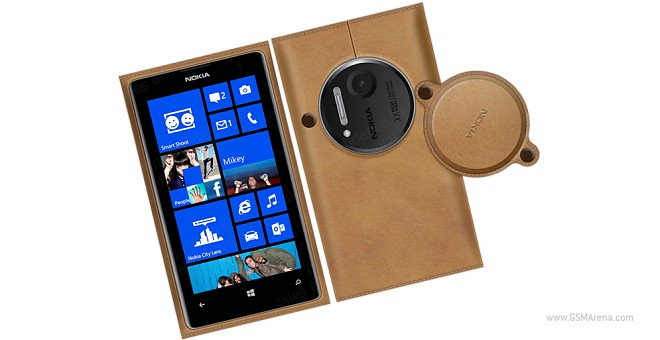 While Nokia's camera grip is certainly a mouth-watering accessory to have for a capable cameraphone, when it comes to classiness, this leather case is in a league of its own.
As evident, this hipster's dream of a case comes complete with a classic looking cap to hide the lens element in front of that 41MP camera sensor.
I admit, there's nothing like the feel and smell of genuine leather, but an all-round leather jacket for a phone? I would certainly need some time getting used to the idea.