If you're of the small demographic who own Windows Phone 8 devices devices not made by Nokia (which is now under 20% of WP users), you'd be glad to hear that Nokia is making its HERE Drive+ navigation service available to all WP8 smartphone.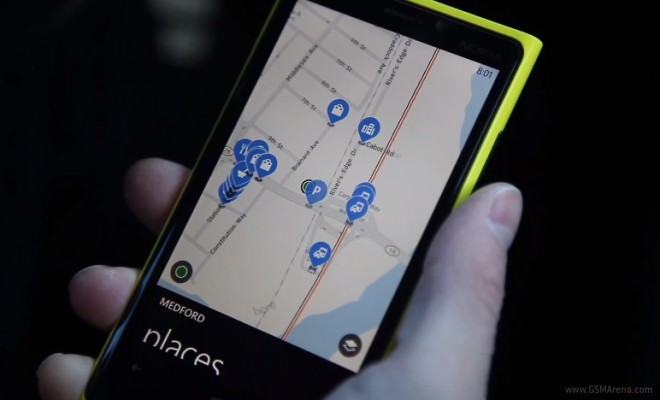 Until now, HERE Drive+ and its global, offline turn-by-turn navigation was exclusive to high-end Lumias, and one of the key advantages to owning a Lumia over other WP8 devices.
Now, Windows Phone 8 smartphones in the US, Canada, Mexico, UK, France, Italy, Germany, and Spain can download the Nokia's HERE Drive and HERE Transit (Nokia's public transportation guide) for free in the Windows Phone Store. The Drive+ upgrade to global navigation, however, will cost you €15.49, and only if you live in the above regions.
In other parts of the world, HERE Drive+ will set you back a hefty €34.99, while HERE Transit can be had for €1.99. For the full breakdown, check out the chart below.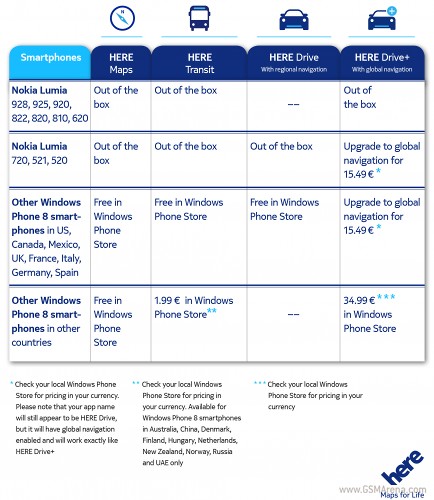 We are not sure what to make of this move by Nokia. Either the company was forced to give up on the exclusivity of its apps due to its contract with Microsoft, which gives it preferential treatment compared to the other WP8 OEMs, or the company is simply looking for more way to fill its coffers, until its smartphone strategy starts bringing more money.