The latest report from Adduplex reveals that as of May 2013, some 80.2% of global Windows Phone devices are made by Nokia.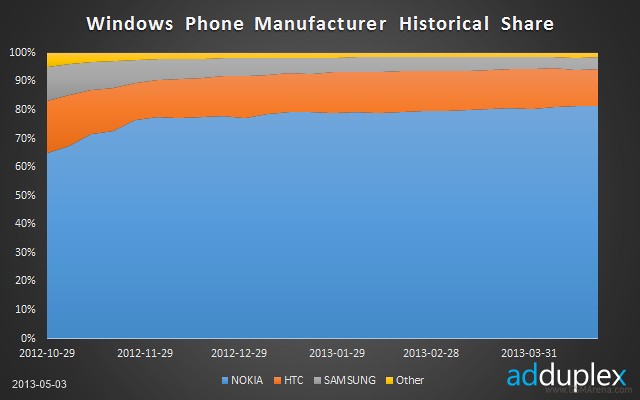 The bulk of the shares come at the expense of Samsung, who has largely moved away from Windows Phone in the past several quarters.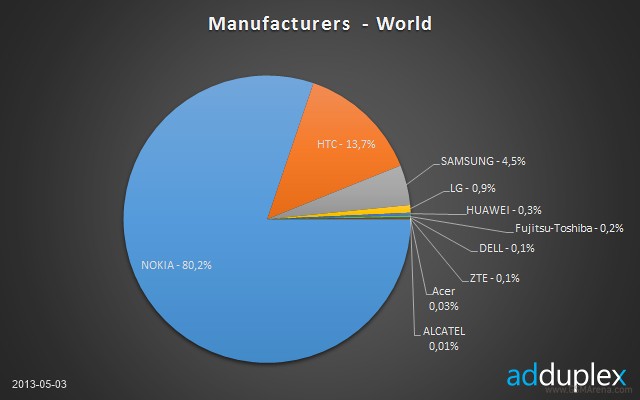 As far as which Nokia devices are the most popular, the Nokia Lumia 920, Lumia 710, and Lumia 800 collectively combine for over 35% of the Windows Phone landscape.
As far as OS version breakdown, Windows Phone 8 was almost able to overtake WP7 devices, but fell just shy at 49.4% market share when compared to the older operating system.
Finally, Adduplex identified several "mystery" devices which showed up numerous times in their results, the most prominent being the Lumia 928, which just saw tits public release, and the Samsung SPH-I800, which is likely a variant of the ATIV S for Sprint in the US. There were also a few Nokia devices coming out of Asia as well.