Nokia made its HERE Maps apps for Windows 8.1 available all around the world earlier today. As part of the wider release, the company has also included a bunch of cool updates to the app.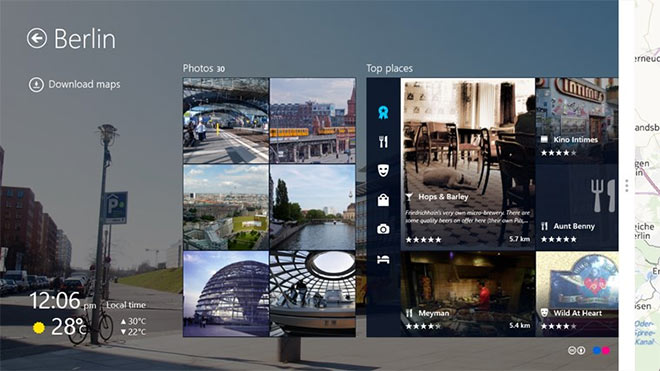 Highlights include manual location settings, new City page design, and a weather forecast feature.
HERE Maps now supports manual location set. It's located under the settings menu and allows you to switch between manual and automatic positioning. The City pages features a new design, which should help you easily catch relevant information and push you to explore more than before, complete with a detailed weather forecast.
There's also a more extended control over routes as the app now supports selecting/de-selecting modes of transport, in case you want to avoid travelling in a ferry, for instance. Adding waypoints to the route is now possible, too.
Check out the source link below to add the HERE Maps app to your Windows 8.1 system.