The Lumia 2520 is the first ever tablet to come from the Nokia and understandably, the Finns are very excited about it.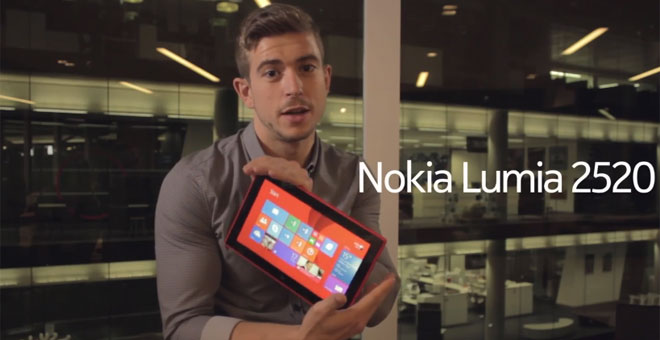 They have released a trio of videos, the first of which features Nokia's Adam Giles, who touches upon the slate's key features. The 10.1″ slate runs Windows 8.1 RT and packs a microSD card as well as a microSIM card tray for the full 4G LTE support.
The Finns are very proud of the Lumia 2520′s display, which features 650 nits of brightness and very low reflectivity making it really suitable for outdoor usage. The Snapdragon 800 chipset with four Krait CPU cores makes sure Windows 8.1 RT runs as smooth as butter.
Check out the video below to see the tablet in action as well as some of the key apps it runs.
Now that you've check out the official hands-on video, here are a couple of Lumia 2520 video ads Nokia has made to underline the key strengths of its first ever slate.