What I like about Nokia Labs is that they just don't stop launching new apps. And some of them are really useful. Like the Nokia Diagnostics application.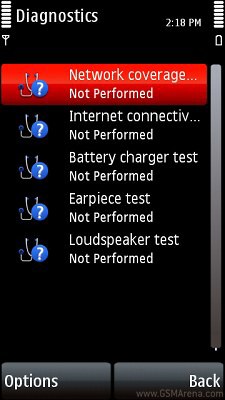 The Nokia Diagnostics was first made available for touch phones running the S60 5th Edition and as of yesterday it's also compatible with their non-touch bros with the S60 3rd Edition Feature Pack 2 on board.
By the way, make sure that you Symbian smartphone is running the latest available firmware version before you install the Nokia Diagnostics app because, according to Nokia Labs, older firmware versions might cause "undesirable behavior".
And now, let's see what the Diagnostics app can actually do for you. With its help you'll be able to test the current network coverage and make a battery charger test. You can also check your loudspeaker and earpiece.
If you don't know how to configure the Access point settings in order to get access to the Internet, Nokia Diagnostics is supposed to do that for you as well.
The following video shows what you can expect from the current version of Nokia Labs' Diagnostics application:
As you can see, the Nokia Diagnostics app doesn't do that much things (there are no tests concerning the display or the GPS receiver, for instance) but as the guy from the video above says, the Nokia Labs are open to new ideas for diagnostics for the future.
If you want to download the Nokia Diagnostics applications, hit the "Source" link.