Nokia has released a new commercial for the Lumia 925 that showcases the camera capability of the device and pits it against the iPhone 5.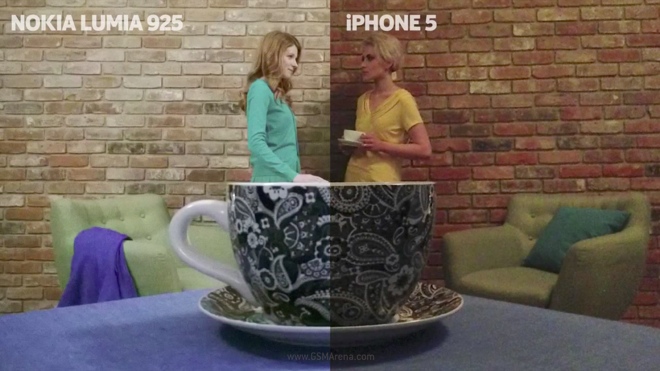 The video is directed in the same way as the recent iPhone commercial, showing people using the Lumia 925 in almost near identical situations, obviously intended more as a mockery of Apple's commercial rather than flattery. Nokia shows side by side comparisons of low light shots taken through the Lumia 925 and the iPhone 5 and the former obviously has an edge over the latter due to the presence of optical image stabilization that enables the use of a longer shutter speed.
While the comparisons are perfectly fine and do a great job of illustrating what the camera on the Lumia 925 is capable of, the message at the beginning of the video is confusing. "Everyday, more photos are taken on the iPhone than any other phone. But at Nokia we prefer to build for quality, not just quantity." First of all, that's tough talk for a company that makes a ridiculous 41 megapixel camera phone. Secondly, I'm not sure what Nokia's message is here. Are they saying they are better because fewer people use their phone than the iPhone? What has quality and quantity to do with the number of people using a device?
It would be nice if clarify that otherwise it just comes across another sad attempt to unnecessarily poke fun at Apple since it's the most popular hobby these days. At least Samsung made some sense in their commercials.