Nokia used the City Lens augmented reality app to tease the new Lumia phones before they were announced, but the app is not exclusive to the Lumia 920 and 820. Sure, the duo of Windows Phone 8 handsets will be getting a more powerful version, but older, WP7-running, Nokia phones can grab City Lens right now.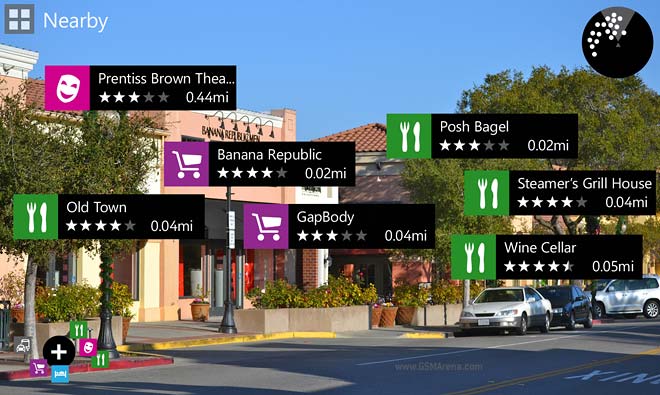 What is City Lens? It's an augmented reality app – that is, it overlays info on the camera viewfinder – and helps you discover places nearby where you can eat, shop and so on. If you've used Layar, then you know what I'm talking about.
If not, check out this video:
It's cool that the City Lens app can switch between three view modes just depending on how you hold it – the camera overlay described above, a map and a simple list are available.
Anyway, the beta period is over and owners of a Lumia 900, 800 or 710 can download City Lens right now (sorry, Lumia 610 owners, it seems that you're note invited, most likely because of the RAM).
An updated version of the app will be available for the WP8 Lumia models, the 920 and 820. It will have the ability to hide POIs if they are not in view (obscured by a building), it will let you pin a POI category or favorite search to the start too.