Nokia has launched a beta version 1.3 of its Chat powered by the Yahoo! messaging app. Available for Nokia Lumia smartphones, the messaging app brings a few new features and a boost in performance.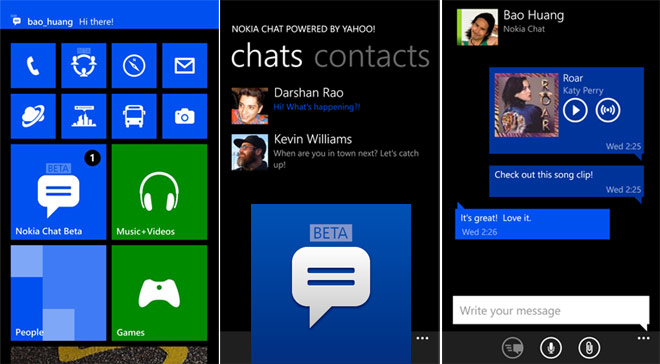 Naturally, the newer version also fixes some glitches of the previous iteration of the app, and improves the startup times. Upon launching the app users will immediately have access to the contacts list and will be able to read old messages.
One of the main features in this release is the addition of offline mode. It enables users to access old chats and see a cached copy of the contacts list. When you establish an internet connection, a new button will appear that'll prompt you to re-connect and you'll see your new messages.
Nokia Chat allows you to connect with other Lumia, Asha, S40, and Symbian users as well as those using Yahoo! Messenger. If you'd like to check it out, follow the source link to sign up for a beta access and download the latest release of the Nokia Chat powered by Yahoo!.