The Nokia Camera app unified the creative features of Smart Camera and the manual controls of Pro Camera. It was made available for high-end Nokia Lumia phones a couple of months ago, but now the app is available in Beta for the low- and mid-range Lumias too.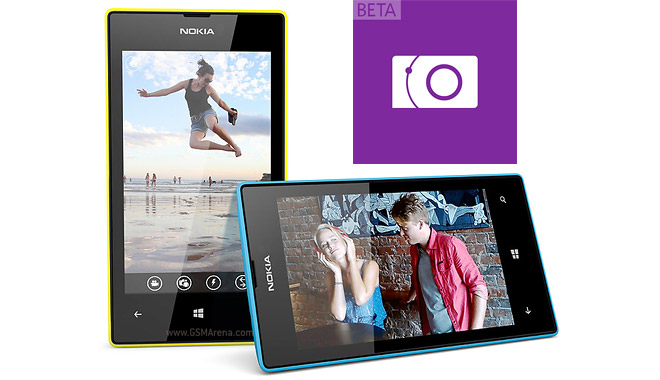 This means support for the following phones: Lumia 520, Lumia 521, Lumia 620, Lumia 625, Lumia 720, Lumia 810, Lumia 820, and Lumia 822. Note that you need at least Nokia Amber installed, preferably Nokia Black.
The Nokia Black update enables DNG support on the Lumia 1020 and 1520, but also the ability to launch the camera from the lockscreen bypassing the PIN lock (if there is one), which is something the low-enders can befit from too.
Keep in mind that this is a beta app and Nokia plans to add new features to be tested. There might be bugs, but constant updates should make sure they go away quickly. Once a feature is stable, it will be merged into the normal app (which is still exclusive to the PureViews).
Anyway, go to Settings > Extras + Info to make sure you have at least Nokia Amber installed. Then you'll need a free registration to Nokia Beta Labs to download the app. If you run into any issues, you can check the Nokia Beta Labs forums for support.