Great news for the nearly 10 million Asha Touch phones out there, as Nokia has just added Mail for Exchange support to these devices.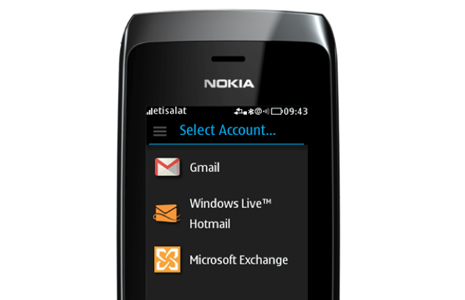 The Nokia Asha 308, 309, 310 and 311 will now be able to sync email, contacts and calendar entries via the Microsoft Exchange Server 2003, 2007 and 2010 protocol as well as use the Microsoft Office 365 Mobility Online Service. The special app has been available for a while for the last-year Asha 302 and 303, but now its support has been extended to the older models as well.
In case you feel lost in the process of setting up your mail, don't fret – Nokia has put up a nifty guide to avoid you pulling your hair out.
If you don't happen to have a enterprise Microsoft Exchange server, which you would like to sync with, here's a tip! Gmail offers Exchange synchronization and it will sync your phone's contacts, email and calendar with Gmail contacts, email and Google Calendar.
Follow the source link below to go to the Nokia Store and get hold of the Microsoft Exchange app if you intend on using it. If not, Nokia wouldn't mind if you took a look at some of its latest Asha or Windows Phone 8 offerings. Just saying.