It's been a hard wait since February when the Nokia 808 PureView was announced at the MWC, but now the monster cameraphone that grabbed everyone's attention has finally arrived in our office.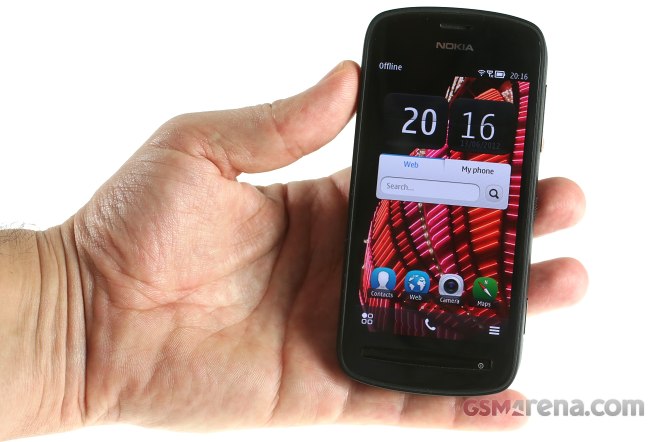 Yes, the 41MP sensor-touting behemoth is here and it's ready to blow your mind away. We are already working on its detailed review, but until it is complete, we thought you might want to check out a quick video of the smartphone in action, garnished with our first impressions.
The 808 PureView replaces Nokia's previous cameraphone flagship, the N8, and by now you are probably quite familiar with what it puts on the table. We already gave you a few samples that should give you a basic idea of the capabilities of its 41MP sensor, but how does it stack up as a smartphone? Running Nokia's Symbian Belle FP1, the PureView is rocking a single-core 1.3GHz ARM 11 processor and 512MB of RAM. That's pretty modest by today's quad-core flagship standards, but the smartphone feels impressively snappy nonetheless.
It's packs a pretty nice looking 4.0″ ClearBlack AMOLED with a resolution of 360×640 pixels and uses Corning Gorilla Glass for extra protection. The mammoth sensor, Xenon flash and the dedicated imaging processor create a small hump at the back pushing the weight of the device to 169 grams. The added weight helps the nicely solid feel, though, so we don't mind it all that much.
Check out the video below to see the Nokia 808 PureView in action.
We are working as hard as we can to bring you the Nokia 808 PureView review as quickly as possible and you should expect to see it pop up on our homepage sometime next week. Meanwhile, feel free to post any question you want answered in the review in the comments section below.