Yesterday, we played with the Nokia 701 and we focused mainly on its Symbian Belle software. It turns out that the display is worthy of our attention too – Nokia just tweeted that it offers some good 1,000 nits of brightness.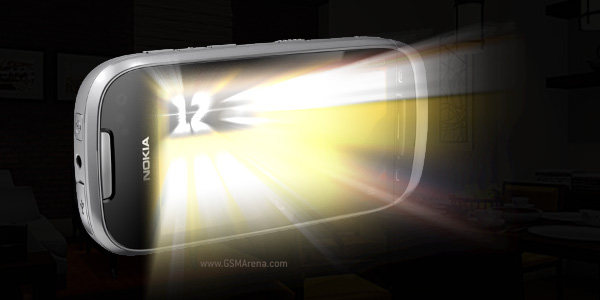 That means it takes the title of Brightest display off the NOVA display on the LG Optimus Black., which clocked it at "only" 700 nits.
According to rumors, LG is working on a 1,000 nit display too (for the Prada K2). If 700 and 1,000 nits sound abstract for you, check out the display section of our Optimus Black review (especially the brightness table). The iPhone 4, for example, maxed out at 483 nits.
Testing the contrast and brightness levels on a Symbian phone is a challenge as Nokia still doesn't provide a switch to disable the automatic brightness brightness control. So, we may have to hold off our display test on this one until it's time for a retail review, just to make sure we do it properly.
Is it just me, or does Nokia have a thing for bright displays lately? The Nokia X7's 4″ display posted the highest brightness for any AMOLED we've tested (and by a large margin too) and now they're aiming for brightest LCD too.
Update: I completely forgot – the Nokia E6 scored over 1,000 nits. To be fair though, it's 2.46″ screen is much easier to light up than bigger screens like the one on the 701.