Since the Nexus 9 tablet was announced, we've been expecting its two cover accessories to become available. They have both been up for pre-order for quite a while, but only the keyboard folio has so far actually started shipping. Until today, that is, when the Magic Cover for the Nexus 9 is finally in stock at HTC's US-based online store.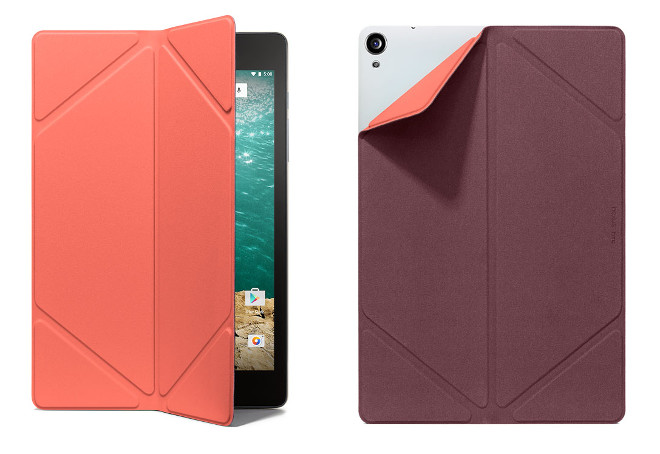 The cover costs $39.99, like previously unveiled, but there is a huge caveat you need to take into account: only the 'Coral Amethyst' color is available right now (the one pictured above).
So if you want to buy the Magic Cover for your Nexus 9, but in another hue, such as 'Lime Stone', 'Mint Indigo', or the much less flashy black iteration, you'll still have to wait an unknown amount of time. On the other hand, if you don't dislike the 'coral' variation then by all means do order it from HTC. To do so, scroll down on the Nexus 9 product page until you reach the Accessories section, and then click on "Soft Shell Case".
The Magic Cover seems to be reversible, and it attaches magnetically to your tablet. It also folds in many possible ways so it can act as a stand.