Isn't that a peculiar deja vu? The Nexus 4 went back on sale in the UK and Germany, only for its stock to be depleted in a blink of an eye. As a result of the unprecedented Nexus 4 availability shortages and the general user frustration it caused, Google's UK & Ireland Managing Director Dan Cobley has issued an apology.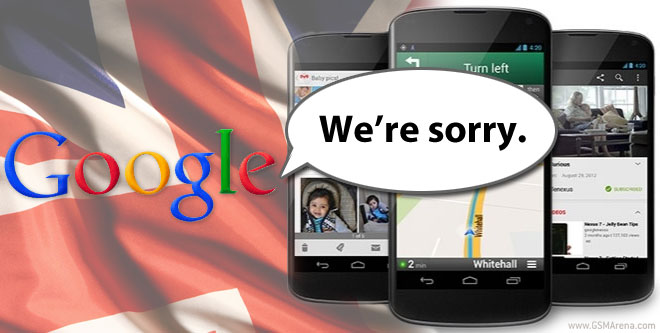 Apparently, Cobley became aware of the Nexus 4′s case after a lot of customers complained on his Google+ page.
In addition to his apology, Cobley added that there'll be a refund for those whose shipments got delayed more than the usual 5-day shipping window. Pre-Christmas Nexus 4 orders are scheduled to be processed next week.
Here's the letter of apology.
Dear all

I know that what you are going through is unacceptable and we are all working through the nights and weekends to resolve this issue. Supplies from the manufacturer are scarce and erratic, and our communication has been flawed. I can offer an unreserved apology for our service and communication failures in this process.

For those that originally received a 3-5 days shipping estimate, your orders are now in process for fulfillment. You can expect an email notification early this week which will include tracking information. Although you will be initially charged in full, you will receive a credit for the shipping charge soon after.

For others that received pre-Christmas shipping estimates, we anticipate processing your orders for fulfillment this week.

I realise that the people who ordered the Nexus 4 so early are among our most committed and loyal users and we are doing all we can to put things right.

Sorry again.

Dan
Cobley also went on to blame LG for the situation saying that "supplies from the manufacturer are scarce and erratic".
Hopefully, Google's UK & Ireland general manager will do whatever is in his power to remedy the situation as much as possible.