Xiaomi has officially announced its plans to reveal two new Mi TV models on March 24. The Chinese company is set to launch a more affordable and compact 1080p TV as well as a larger variant of the Mi TV 2 with 4K resolution.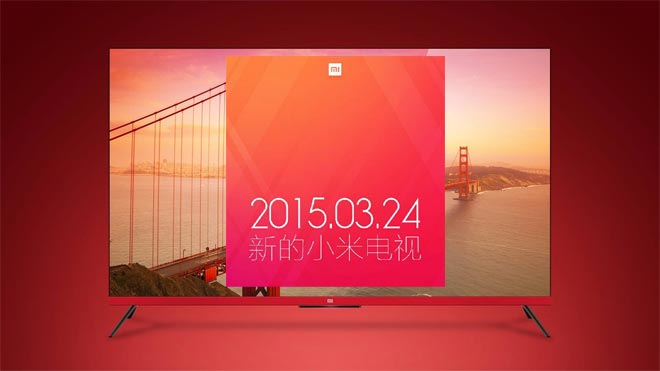 Details are scarce at the moment, but we're quite excited for what Xiaomi has in store considering how great the original Mi TV 2 was. As a refresher, its 49″ display boasts 4K resolution and is powered by a quad-core MediaTek MStar 6A918 CPU, Mali-450 MP4 GPU and 2GB RAM,
Additionally, it runs MIUI and has 8GB of internal storage, which is expandable via the on-board microSD card slot and the whole TV set measures just 15.5mm thick. We also suspect Xiaomi will broaden its sales scope to India as well. Currently, the company is offering the TV only in China.
We"ll see what Xiaomi has to announce next Tuesday, March 24, so stay tuned.