Google has introduced a new feature on Android 4.2 that aims to reduce the instances of malware running on Android device.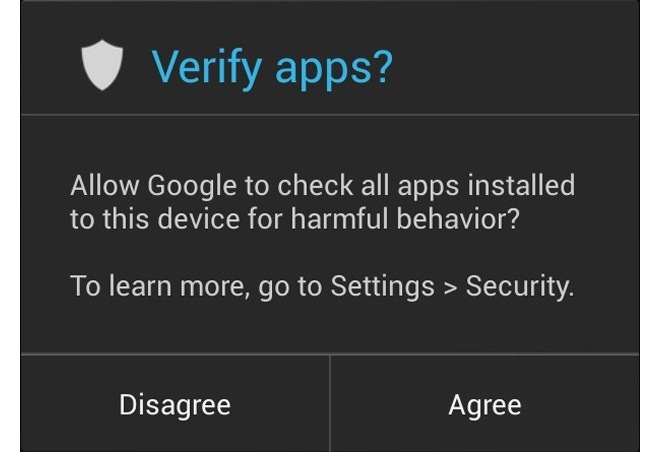 In their previous attempt, the company had added a feature on the Play Store called Bouncer, which checked apps on the Play Store for malicious content. This time, the service will be running on the device itself and will be checking sideloaded apps instead.
Although by default Android does not let you sideload apps, this restriction can easily be removed by enabling the option from the Settings menu. Once enabled, you can install any application on your Android device, which could at times also include malicious content. What this new feature in Android 4.2 does is it checks the application being installed with a list on their server to see if it matches with any of the malicious apps out there. If not, you can continue with the installation or else the installation is aborted.
As with the ability to sideload apps, you can disable this service altogether if you don't want Google checking which applications you are installing. However, it would be best to leave it on, considering you don't have anything to lose.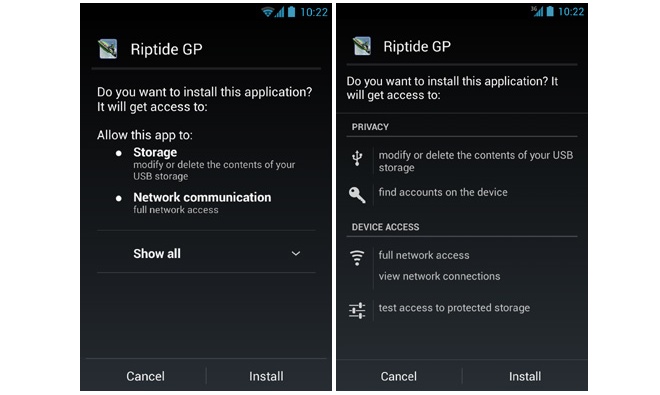 Another new addition is the redesigned view for application permissions that you see while installing any app, whether from the Play Store or from anywhere else. These permissions are now easier to read since they are classified into different categories and if there's something out of the place it would be easier to spot.