Last week we got a glimpse of the new S Band that Samsung is planning to reintroduce alongside as part of the updated health and fitness aspects of the new Galaxy S5.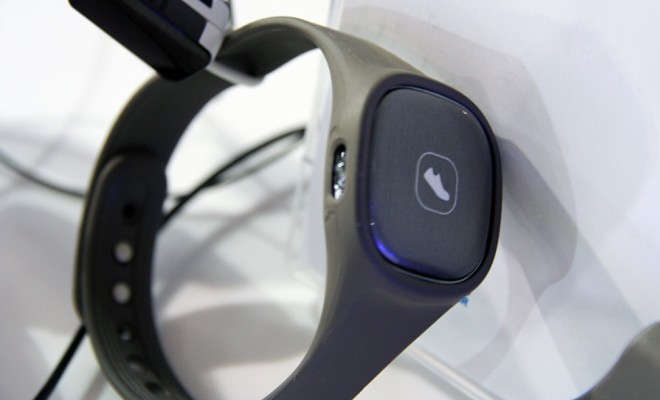 The S Band fitness tracker was recently glimpsed at the Samsung Roadshow in Germany in the flesh, and has also gone up for pre-order in the country for €80 on Amazon.
While not as advanced as the recently-introduced Gear Fit, the S Band is poised to track steps, distance, calories and sleep patterns. It doesn't have a display, but nonetheless sports 5-LEDs across the front as indicators and for notifications, and even has a locator feature with a paired Galaxy smartphone, meaning that both it and the smartphone will sound an alarm if they get too far apart.
Here's a video (in German), of the S Band from the Samsung Roadshow:
The new S Band can be attached via various colored wristbands, or clipped to a cap or garment. If you're in Germany, you can pre-order the device from Amazon. Worry not, however – the wearable from Samsung should make it to other markets soon enough,