As Apple is set to start taking pre-orders for its first ever smartwatch tomorrow, Google is once again said to be working on making its wearable platform play nice with iOS. We first heard something like this about one month ago, and this new report even has some details about Google's progress on the matter.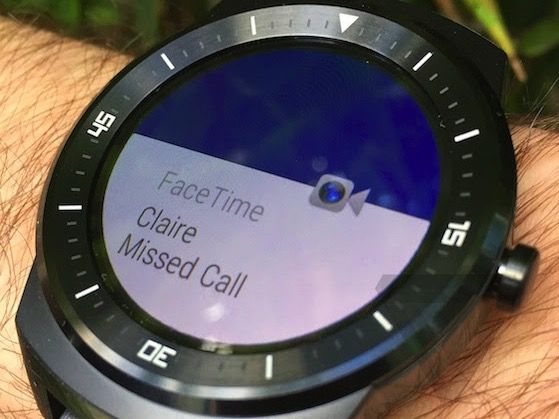 Apparently Android Wear already works with iOS in Google's labs, through a companion app. That's nothing out of the ordinary, since the same path is taken on Android itself. However, this might become an issue when the search giant will want to publish said companion app in the iTunes App Store.
Google has had problems with Apple's app approval process in the past, though something like that hasn't happened in a while. There's also the issue of a certain guideline enforced by Apple in its review of apps – namely, that they can't mention competing platforms. And an app for Android Wear without the name Android in it would be a bit odd.
So the future of this project is unclear at this time. But so far Google did get iOS notifications working on Android Wear smartwatches, as evidenced by the image above. The wearable platform also shows Google Now's cards when connected to an iOS device. Voice search and voice actions are live too. More advanced features for Google services such as Gmail should be in as well – for example, the ability to reply to emails.