New leaked photos of Apple's new USB interface jack show it's about the same size as microUSB jacks. So far we've seen a lot of iPhone 5 leaks showing reference designs distributed among Chinese sources, and all of them suggest Apple is switching to a smaller size jack for the next iPhone (reportedly for the iPad mini too).
So hot on the heels of these leaks, come these photos of Apple USB cables, showing in detail the new connector plug Apple would use.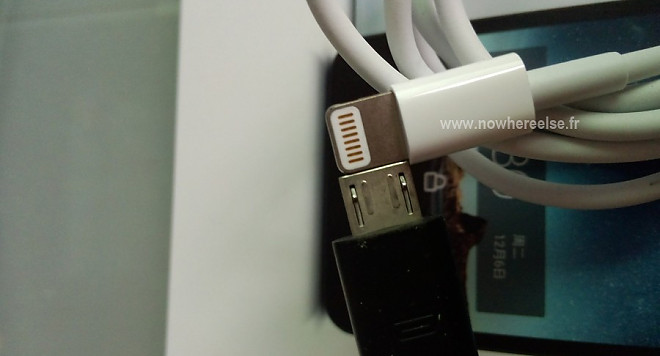 Of course, before we see the thing announced for real next week on September 12, we'll never know for sure, but these shots seem quite believable on their own.
As evident from the photos, the new plug uses 8 pins on one side. But supposedly, the plug's other side serves as one big pin too, so essentially, we're looking at a 9-pin system. What's more interesting is reportedly, this new design allows the plug to be inserted either way in the phone, which is essentially, an orientation-independent use.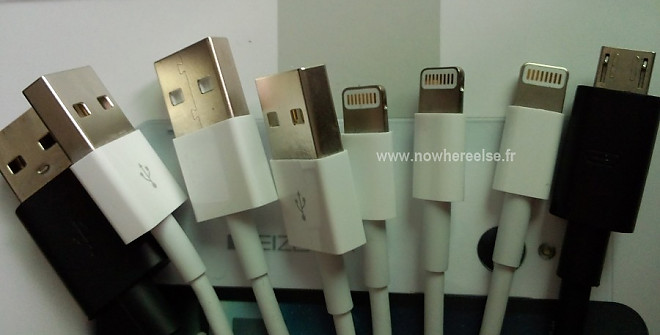 As a pure guess on my part, I think the newer, fewer-pin plug would also allow for a more simple and more compact microUSB adapter. As you probably remember, Apple is on board with other mobile phone manufacturers in backing up the microUSB as a standard charger connector for mobile phones in the European Union. Of course, nobody of us expected to see an iPhone with a microUSB port and Apple limited its participation in this initiative by selling optional microUSB adapters to its clients in the EU.