Barnes & Noble just unveiled its latest eBook reader. The Nook GlowLight brings a better display and is available now in the US and UK for $119 and £89 respectively. The device builds on the Simple Touch with GlowLight with a sharper screen and more even illumination.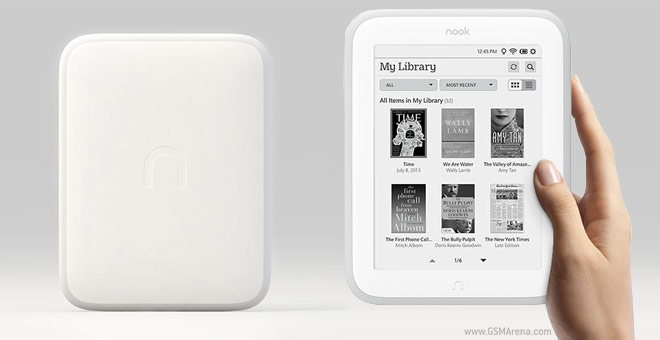 In the previous generation, Amazon's reader had the advantage when it came to even illumination.
The new Nook GlowLight has a 1,024 x 758 pixel display, up from the 800 x 600 pixels of its predecessor and matching the Amazon Kindle Paperwhite. Barnes & Noble also claims the new screen updates without full-screen flashing, characteristic of early generation eInk displays. The screen also features an anti-glare coating.
The device is also slightly thinner (10.7mm vs. 11.9mm) and lighter (176g vs. 197g). B&N is keen to point out the new Nook is 15% lighter than the Kindle (though Amazon's reader is thinner at 9.1mm). The device is coated in soft-touch silicon and comes in warm-white to stand apart from black and grey devices.
The Nook team takes another swing at the black Kindle is that the GlowLight does not have ads.
Anyway, the new reader has 4GB of built-in memory (up from 2GB) though the microSD card slots seems to have been dropped (ebooks don't exactly tax the storage but still).
The Nook's software has been updated too with a revamped book store. "Now on Nook" features curated lists while "Picked just for you" will offer personalized recommendations. The Nook Cloud syncs your books and how far you've read with other Nook devices and the Nook apps for Windows 8.1, Android and iOS.
The new Nook GlowLight is available now for $119 in the US and £89 in the UK online and in stores. In the UK you can find it in Argos, ASDA, Blackwells, Foyles, John Lewis, Sainsburys and Very.