The lens that was eluded to nearly a fortnight ago is now here to stay. Nikon have officially drawn the curtain back on the new AF-S NIKKOR 50mm F/1.8G lens.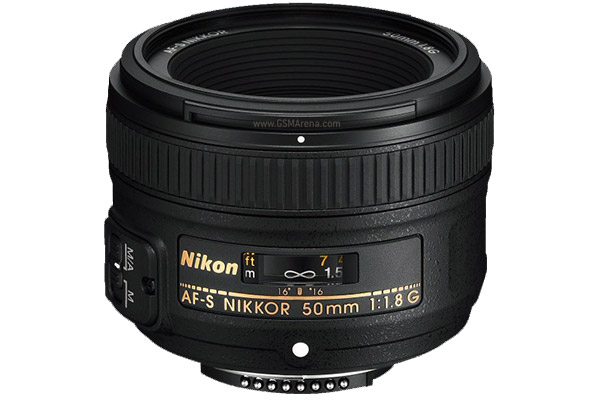 Other than its shiny new-ness, the 50mm F/1.8G can pull off some interesting tricks. With the inclusion of a dedicated Silent Wave Motor the lens can promise quiet auto focusing on all Nikon bodies and at the same time, instant access to its manual focus capabilities. The lens is fully compatible with Nikon's latest film and FX format DSLRs and the auto focus will work even on DSLR bodies with no in-built focus motors of their own. The lack of an aperture ring does however mean that you won't have manual control of the f-stop on some of the older manual Nikon SLRs. Along with its fancy new motor, the lens uses 7 lens elements in 6 groups, rather than 6 elements in 5 groups, including one aspherical element, a first for a 50mm F/1.8 lens.
It offers an equivalent 75mm focal length in conjunction with any Nikon DX format DSLRs, has a close-focus point of 45cm and a filter attachment size of 58mm. Weighing in at only 185 grams, its one of the lightest lenses around. The Nikon AF-S NIKKOR 50mm F/1.8G lens is going on sale in the UK and across Europe from 2nd June this year at a price of £199.99/€232.00 respectively. It should come to the US two weeks later with an RRP of $219.95.
Want to know more, here's a link to Nikon's global site where you can find the info best suited to your country.