MediaTek unveiled a new 64-bit octa-core chipset and almost lost among the many features on its specs sheet is Super-Slow Motion. The feature can capture 1080p at a brisk 480fps framerate – for comparison current flagship smartphones usually top out at 720p @ 120fps.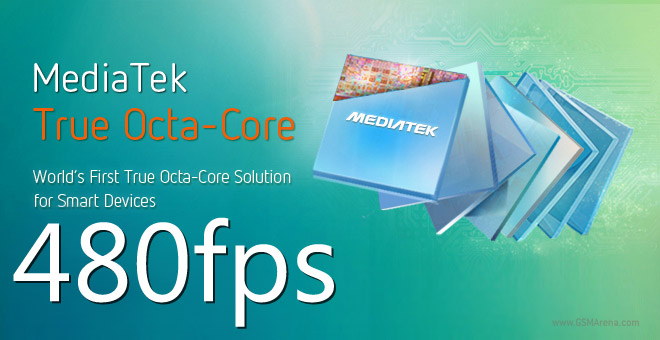 With 480fps video the camera can slow the action down to 1/16s of real time.
To achieve this trick the chipset will need to be paired with a camera sensor can actually output 1080p @ 480fps. The 20.7MP Sony IMX220 sensor (same as the one used in the Samsung Galaxy K zoom) is one such sensor.
Here's a video demo of Super-Slow Motion in action. Unfortunately it's a video of a reference platform powered by the MT6795 playing back the video. While this way we can't tell anything about the resolution, the video looks buttery smooth.
Super-Slow Motion is supported by MT6795 and MT6595. They can also record 2160p using the new H.265 codec (at regular 30fps framerate, of course). Your move, Qualcomm.