Yesterday we showed you what was reported to be the first ever leaked screenshot showing an in-development build of Spartan, Microsoft's upcoming Web browser for Windows 10 which was first rumored late last year. Today though there are a couple of new leaked images doing the rounds, and these two show us a very different design for Spartan.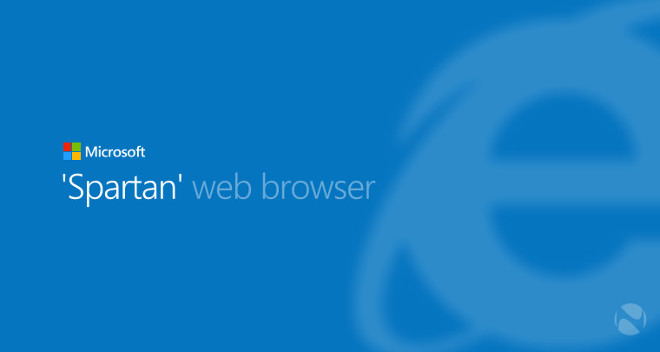 That may be a good thing, given how cartoonish its interface looked in yesterday's shot. The downside is that today's leak is comprised of two extremely small and extremely blurry screenshots.
The actual leaked images are the first two below. Underneath you can see a mockup based on them, which is supposedly a near 1:1 replica of the browser's UI.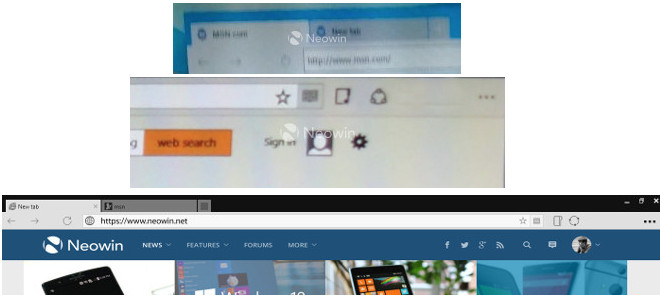 Thankfully this time around Spartan looks a lot more modern, yet it still manages to be quite minimalistic. The browser clearly looks more like Chrome and Firefox than IE, and not many will say that's a bad thing. Next to the star for bookmarking purposes lies a 'reading mode' button which strips out the text and makes whichever page you're on more readable (this is similar to Safari's Reader Mode).
The share icon lets you easily send a link to the current website through social networks or by email, and the three dots on the right are there to open up the settings, as you may have guessed. Spartan's window is borderless, allowing content to stretch from edge to edge. All of the UI elements are at the top.
The source of this leak says the image from yesterday was fake. And Cortana is not in, at least not in the version that got pictured in these screenshots. It's unclear if the virtual assistant will make it to Spartan before it launches, or if the rumor saying it would was simply made up too.