At the end of last year, we heard an intriguing report which said that Microsoft would ship Windows 10 with two Web browsers on board – IE11 for backwards compatibility, and a new one codenamed Spartan, which was allegedly being built from scratch. Today the existence of project Spartan has pretty much been confirmed by the leaked screenshot you can see below.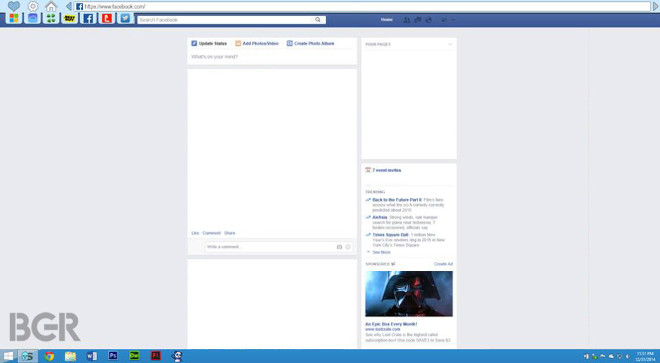 This apparently shows us the second version of Spartan, dating back to November. It's an older iteration than the one currently in the works, but it does help us get a general idea about it. And immediately that codename starts making sense, for this is shaping up to be a very bare bones experience, with a very minimalistic design.
Compare that to past IE versions and you'll see that Microsoft has come a long way. The interface does look a bit cartoonish, but hopefully that was altered in newer incarnations. According to an unnamed source, Microsoft has created a special team for Spartan, and work started in September. A third redesign was completed right before Christmas.
The new browser is said to come with support for voice commands such as "add to favorites", "make that my homepage", and "go to Facebook.com". This may be enabled by Cortana, Microsoft's virtual assistant, which has been reported to make it to Windows 10.