We have been hearing about and seen some images of Sony's outlandish camera accessory for smartphones that is basically a giant camera that snaps onto the back of your existing smartphone. Now we have some more images, along with the prices these devices will be selling for.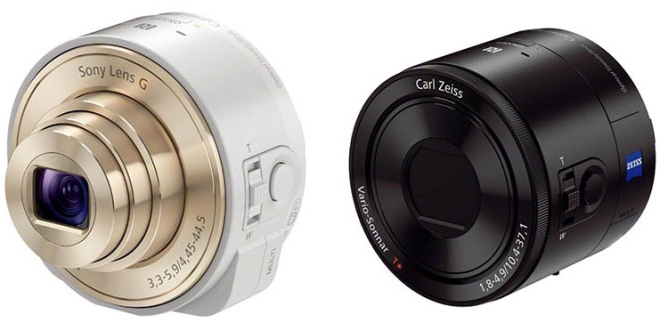 As we had learned before, there will be two of these, with varying specifications. Named the SmartShot QX10 and the SmartShot QX100, the former will have an 18 megapixel sensor with f/3.3-5.9 optics whereas the latter will have a 20.2 megapixel camera with f/1.8-4.9 optics.
While on paper the resolution might not sound all that great anymore, it's important to remember that these devices will have much bigger sensors compared to traditional smartphone cameras. Moreover, you have proper optical zoom with Carl Zeiss optics and optical image stabilization.
Both the accessories will snap onto the back of your existing smartphone and interface with it over Wi-Fi using Sony's PlayMemories app (which is also used to pair your smartphone with Sony point and shoot cameras for transferring images).
The QX10 and the QX100 are said to be priced at $250 and $450 respectively, and will be announced on September 4 along with the Xperia Z1 in Berlin. We'll have more information and hopefully some sample images then, along with a satisfactory answer to who exactly this is targeted at and why that person shouldn't just carry a separate camera instead.