Yesterday, Opera marked its 10-year birthday by finally ushering Opera Mini 8 for Android out of beta. The app comes with a flashy new, material-inspired look and is still backwards compatible all the way back to Android 2.3 Gingerbread.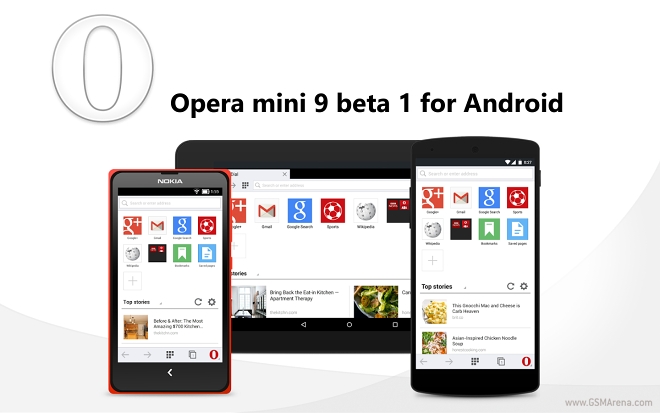 This move definitely didn't go unnoticed, but, as it turns out, the team is already hard at work on the next major version on the mobile browser. The Play Store now features a brand new Opera Mini 9 Beta, already up for download by eager early adopters. It still doesn't pop up in search results though, so here is a direct link.
Currently, the beta takes most of its features straight from the main branch, so there is a lot of room for future improvement, but there are a couple of new tricks thrown in the mix. Night mode is one of them and it is more than a simple switch that changes the color scheme. It is actually a clever system that adapts the viewing experience and reduces eye strain when browsing in the dark.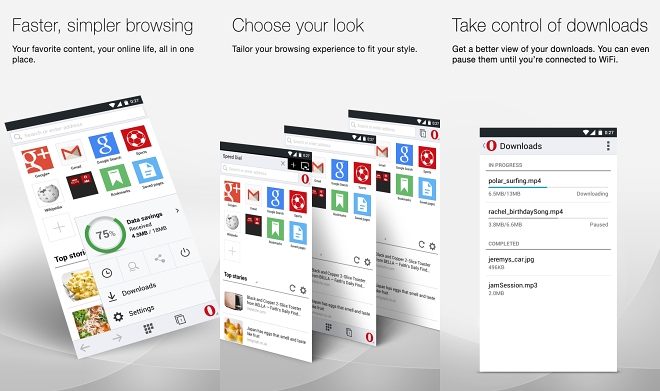 Tab synching has also received some minor improvements and now covers open tabs as well. Other than that, the browser still packs all of the patented Opera Mini features inside a remarkably lightweight and small bundle. Data saving is there and so is the clean and fast UI, optimized for phones and tablets.
So if you want to take a sneak peak at what Opera is doing with the legendary tiny browser, head on over and grab the version 9 beta.