Opera Mini was the browser of choice for early phone platforms and has outlived many of them. For the 10-year birthday of thrifty browser Opera is releasing a new version with a native feel on Android along with Private mode.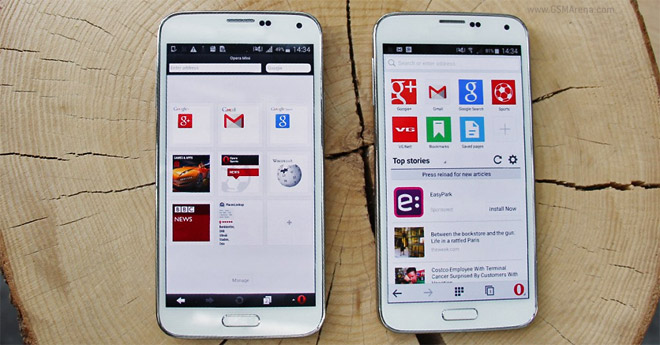 Keeping up with the tradition of bringing modern browsing even to old devices, the new version of Opera Mini is available even for ancient Android 2.3 phones.
The new app works on tablets too! Both phones and tablets get a sort-of Material UI with three different layouts and redesigned Speed dial buttons. There's also a big dial that shows how much data you've saved, that's Mini's main feature.
The browser supports private browsing, multiple search engines, syncing bookmarks and a Discover feature that curates trending articles.
To squeeze every last bit out of your data allowance, Opera Mini lets you postpone big downloads for when you have a Wi-Fi connection and supports saving pages for offline viewing.
This new version was available as a beta, but it was released as a separate app. You'll be prompted to update soon, same goes for users of the mainline app.
The new Opera Mini should import your data as long as you were using Opera Mini 7.6.5 (check out this FAQ for more info on importing your data).
For a hit of nostalgia, read about Opera Mini's 10 year history that begins in the pre-smartphone era.