Just as expected, Apple today announces the update to the MacBook Air. Most of the rumors came up true and the 11″ and 13″ ultra-portables now sport backlit keyboards by default and a selection of i5 and i7 Sandy Bridge CPU.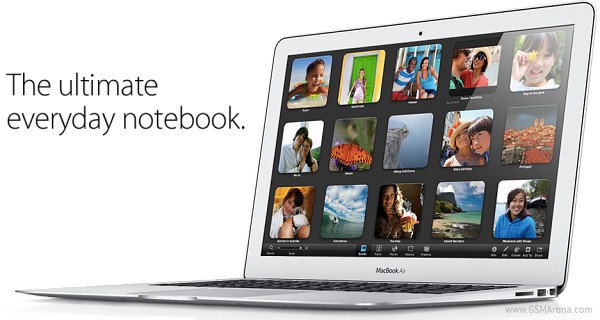 The 11″ MacBook Air starts at $1,000, just like its predecessor, and for that kind of cash you only get a measly 64GB of flash storage and 2GB of RAM. However add a couple of extra Benjamins and you have 128GB of storage and 4GB to compliment that 1.6GHz dual-core Intel Core i5 Sandy Bridge CPU. Doubling the storage once more will set you back an additional $300.
$150 is what 11″ MacBook Air potential buyers will have to shed for a 1.8GHz Intel i7 CPU with even more oomph than the stock unit.

If 11″ doesn't cut it for you, for $1299 you can get the 13″ MacBook Air, which has a base model with a 1.7GHz i5, 4GB of RAM and 128GB of storage. Once again, there's the option to bring the SSD size to 256GB for $300, while a CPU upgrade to a 1.8GHz i7 costs the steep extra $100.
Both new MacBook Air versions are available at the Apple Store website right now, so if you are interested, follow the source link to configure yours.
In the same time, it seems Apple had dropped the vanilla MacBook notebook entirely. Now, it's either MacBook Air or MacBook Pro.