The Apple Store website is down and as the tradition goes we will most probably be getting some new Apple gear when it goes back up. In this case we are looking forward to the new generation of MacBook Airs, which should be significantly more powerful than their predecessors and a new MacBook Mini series.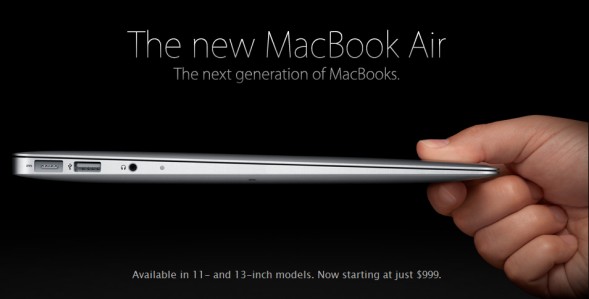 We got some 11th hour rumors on the exact specs of the new devices. Despite earlier speculations, the new 11.6″ MacBook Air base version will still only have 64GB worth of storage and 2GB of RAM. It will certainly be getting the new i5 and i7 Sandy Brigde CPUs, though, so it's not too bad.
Yet the 13″ MacBook Air seems like the more interesting of the couple of ultra-slim portables. Its base model will reportedly feature a 1.7 GHz processor, 4GB of RAM, and 128 GB of flash storage. Design changes to either Air have been ruled out, but they should be coming with the Thunderbolt ports for ultra fast data transfers.
Finally we heard that the Mini upgrade will bring its base specs to a 2.3 GHz processor with 2GB of RAM, and 500 GB of hard drive storage space. The Mini will be configurable with a 2.5 GHz processor and 4GB of RAM if you feel like it.
The Apple Store should be back online any moment now, so we won't have to wait too long to see if those rumors are true.