You will soon be able to control you Nest thermostat from Google Now. The functionality is already baked into the search giant's virtual assistant, though it is yet to go live.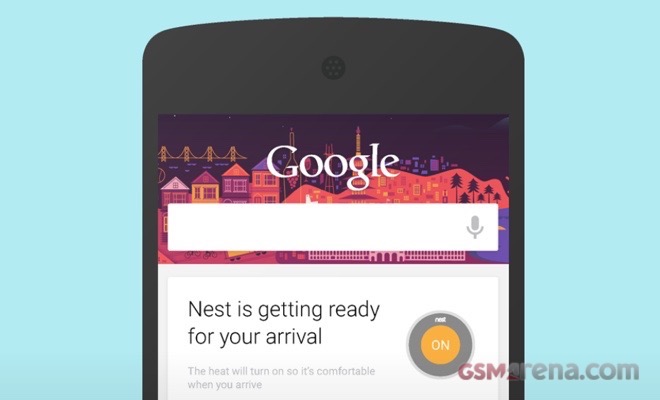 If you ask Google Now on your device to "set Nest to 70 degrees," it will try and complete the task. However, after you agree to the action by hitting the "Yes, I'm in" button, you will be taken to link, which is not yet active.
When available Nest integration with Google Now will work in two different ways. You will either set your preferred temperature yourself, or allow the assistant to do this for you by recognizing when you are headed home. Of course, the new functionality will sport its own Google Now card.
Nest functionality into Google Now should hardly catch anyone by surprise. Shortly after acquiring the maker of smart appliances, the search giant announced its "Works with Nest," program, which is dedicated to integrate smart devices with Nest products.