Last week we reported on an alleged AnTuTu benchmark score of the brand new Sony Xperia Z Ultra running on the new Snapdragon 800 chipset with four Krait 400 cores wiping out the competition, including the upcoming (alleged) Galaxy S4 Advanced.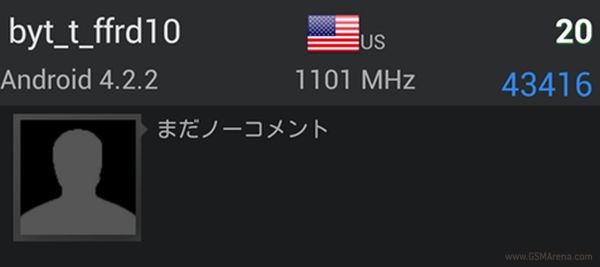 Today, a mystery Android 4.2.2 device running Intel's next generation of mobile processors – Bay Trail – has surfaced, which blows those chart-topping numbers clean out of the water. The smartphone or tablet posted an unheard so far score score of over 43,000.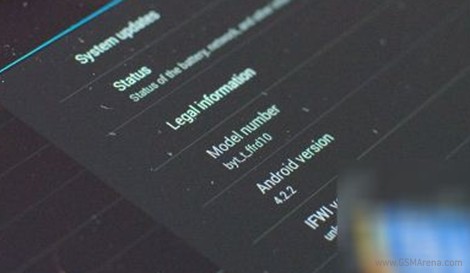 Not only that, but the unknown device codenamed byt_t_ffrd10 was clocked at just 1.1 GHz. With a maximum clock speed of 2.1 GHz, we don't have to tell you the implications of what kind of performance a Bay Trail-powered device could bring running at maximum power. We'll update our chart to illustrate the difference:
AnTuTu
Mystery Intel Bay Trail device




43416

Sony Xperia Z Ultra (alleged)




34758

Samsung Galaxy S4 Advanced (alleged)




31491

Samsung Galaxy S4 (Octa)




26275

Samsung Galaxy S4 (S600)




24716

HTC One




22678

Sony Xperia Z




20794

LG Optimus G Pro




20056

HTC Butterfly




19513

Huawei Ascend Mate




15714

Samsung Galaxy S III




15547

Oppo Find 5




15167

Samsung Galaxy Mega 6.3




13621
That being said, that's a lot of hype riding on a unidentified device that may not even turn out to be the real deal. Either way, this undoubtedly has raised a red flag or two in the ARM camp.