Mozilla has just announced the release of the Firefox OS 1.1. The latest version of the open source OS brings a lot of new features and improvements that were missing on the initial release.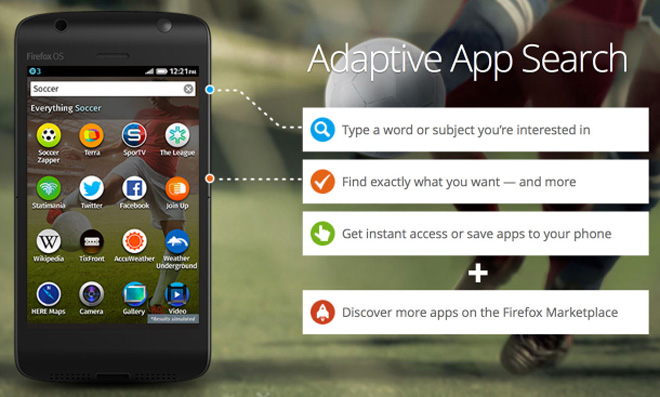 The most notable new feature is the new adaptive app search. It's placed prominently at the front and center of the Firefox OS 1.1 and returns a list of web apps and sites based on the search query.
After installing the update, Firefox OS users can now send MMS messages, while the developers can use the new push notification APIs, which allow for timely notifications and reduction in battery consumption. Furthermore, Mozilla has enhanced the contact manager, which now supports Gmail and Hotmail contact import, adding a number to a contact when it's listed in the call log, SMS message or email.
Another big addition is the smart dial feature, which works just as expected. Naturally, there are a ton of bug fixes, performance tweaks, stability and overall smoother app loading and scrolling across the entire OS.
Mozilla has baked more than 15 new languages into Firefox OS and has polished the calendar, email app and keyboard. Users and developers will have access to the latest Firefox OS release soon, according to Mozilla.