An unannounced Motorola smartphone with the model name XT912A has been put through the popular graphics benchmark GFXBench. Doing so revealed that it's shaping up to be a Moto X successor as it packs a Snapdragon 800 chipset and 2GB of RAM.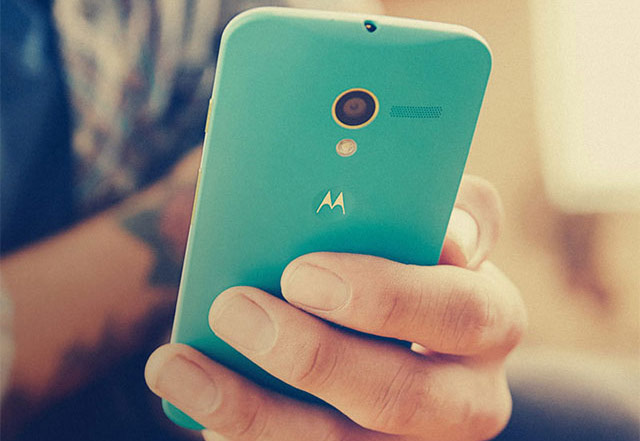 Additionally, the Motorola XT912A features a 5.2″ display of full HD resolution, making up for a pixel density of 424 ppi. The benchmark further reveals the phone packs 32GB of storage and a 12MP rear camera.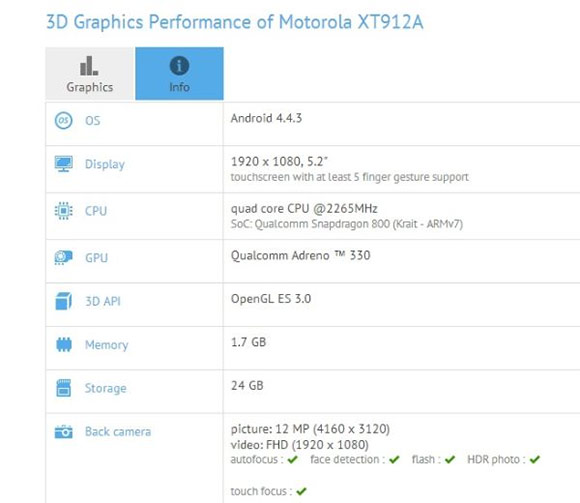 The XT912 is first associated with the original DROID RAZR for Verizon, so this could very well be a new member of the DROID RAZR family destined to enter Verizon's line-up of Android smartphones. Currently, there's no other information regarding the phone, so we'll have to just wait from Motorola to spill the beans.