The Motorola Nexus 6 sports the brilliant Ambient Display feature, which allows you to take a peek at ongoing notifications without unlocking the phone. However, a clever XDA Developers member found out that the phone sports another method of letting you know of a pending notification – a hidden LED light.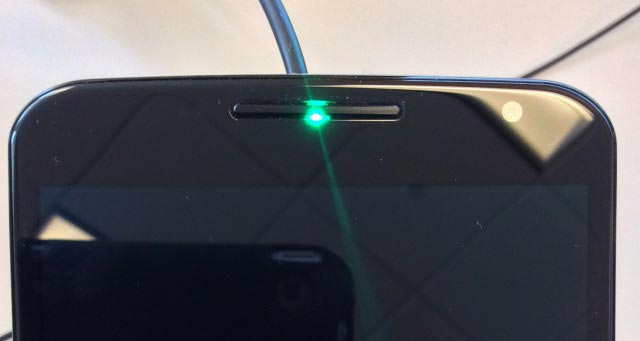 The LED light is situated right below the speaker grille on top. It requires root privileges to activate and currently it shows only red, green and blue colors. Members of the community are trying various ways to make the notification light display a combination of colors, too.
You can control the states of the LED notification light using the Lightflow app. It gives you the tools to set what colors the notification LED lights up in under different circumstances. For example, you can choose to make it green when the phone is charged and red when you have a missed call.
Follow the source link below for future development of the Nexus 6 notification LED light story.