Motorola has launched five Grip Shell cases for the affordable Moto G. Available in royal blue, lemon lime, chalk, black and cherry, the cases are certainly going to get the phone noticed.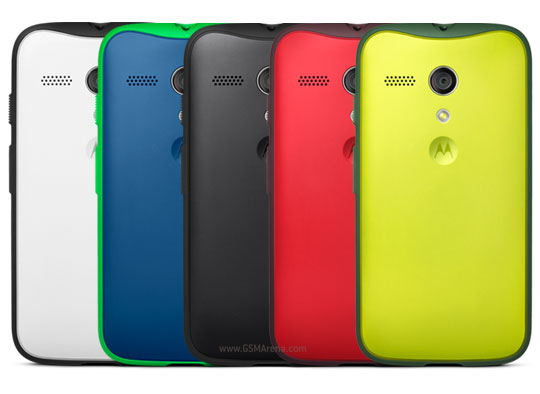 The accessory costs $19.99 and is sold directly from Motorola via their website. It's ruggedized and snaps directly on the back of the Moto G as a replacement for the phone back cover.
We're not sure if they're going to protect your Moto G against drops and the elements as good as a complete case, but they don't waste as much time and sure look cool. The royal blue is most certainly to catch the eye. The good thing is that they're easy to swap and their pricing means you can take a couple and change them according to your mood.