This should hardly catch you by surprise, given that the company is under Google ownership. Motorola has followed Nokia's example, and released an ad, which pokes fun at Apple's far from perfect Maps service.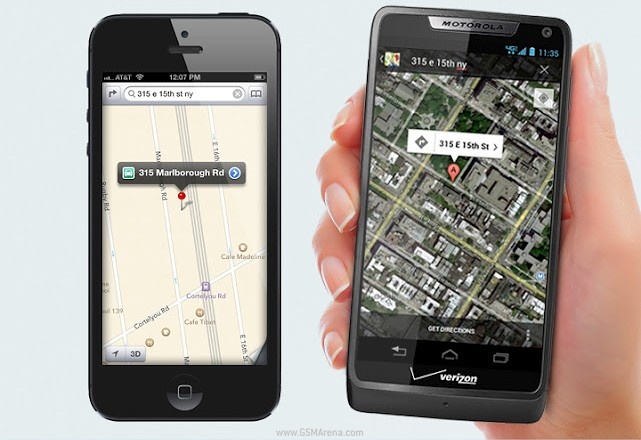 The ad, released by Motorola in Twitter and Google+ put the Apple iPhone 5 next to the company's latest DROID RAZR M. Both devices have the same search query entered with Apple's handset returning a rather questionable result.
Here is the full ad from Motorola.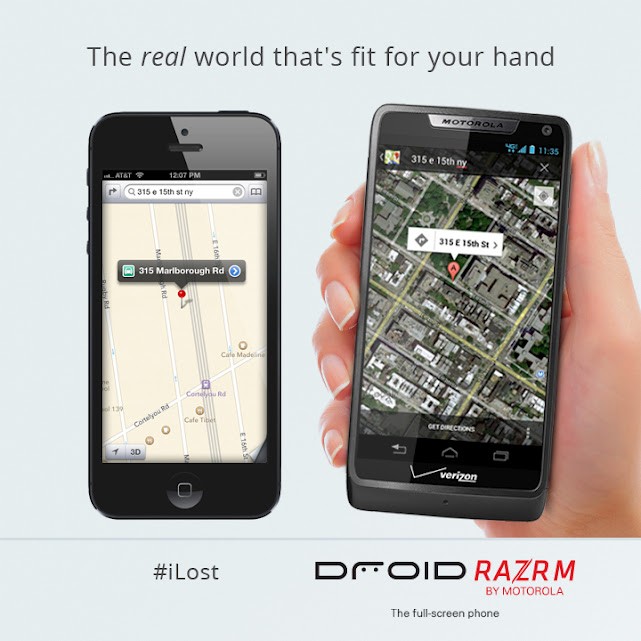 With Apple's Maps clearly far from perfect, perhaps it would be the right thing for the Cupertino giant to allow iOS 6 users the luxury of Google Maps until it sorts its own service out. What do you think?