The Motorola ATRIX was among the most interesting announcements at this year's CES. Not only because it's among the few Android smartphones powered by the powerful Tegra 2 platform, but also because it comes with a bunch of docking accessories, which can turn the device from a TV video player with its own remote to a slim netbook (or smartbook, if you like) with a proper screen and a hardware keyboard.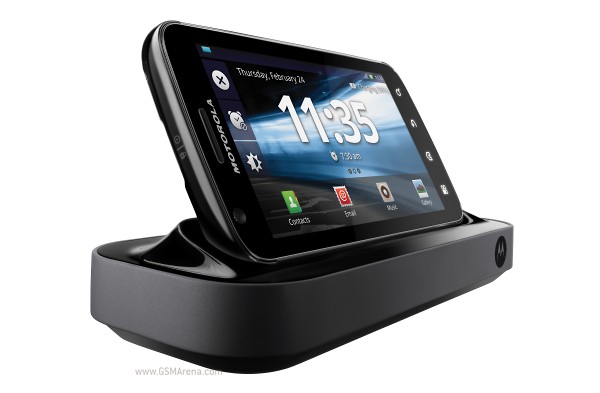 I've got you a whole playlist of short video ads of the Atrix. The playlist includes 10 clips and it's total running time is 3 minutes. The clips are really short. And yes, most of them don't have audio – just the first and the last one.
The Motorola ATRIX packs some industry-leading features such as 1GB of RAM and the qHD screen (540 x 960 pixels). There's also the on-board fingerprint reader, the Gorilla Glass display, the 16GB of storage, the FullHD 1080p video playback, and the HDMI port. The Atrix also has a 5 megapixel camera with 720p video recording, but the smartphone is currently stuck at Android 2.2 Froyo (as opposed to getting the most recent 2.3 Gingerbread version).
In March the Motorola ATRIX will be available in Europe (Orange UK will be the first carrier to get it) and in the US (known there as ATRIX 4G, exclusive to AT&T). So far no pricing information has been revealed.