Motorola has announced the launch of the QWERTY candybar MOTOGO! for the Brazilian market. The company advertises the little fella as suitable for "grownups" but it'll likely appeal to the youngsters who seek a cheap tool for those long chat sessions.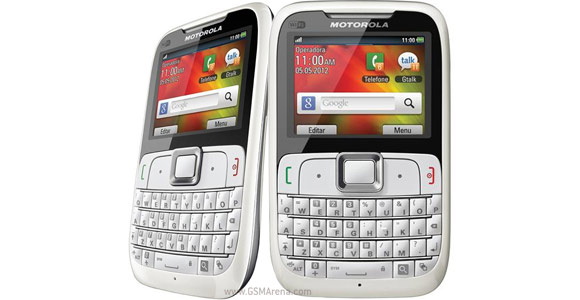 The MOTOGO! may not be as desirable as its like-minded HTC ChaCha as it lacks a dedicated Facebook button, but instead Motorola has given it a dedicated Google Search one, just like the smartphones from the old days. Running an unknown version of Android, the device comes preloaded with all the Google apps, including Gmail, Google Maps, Google+ and Google Talk.
Specs are scarce at the moment, but we do know the MOTOGO! sports a 2-megapixel main camera, FM Radio as well as 3G, Wi-Fi and Bluetooth connectivity. It'll start selling on May 14 for R$329 (around $170 / €130)
Update: We reached Motorola and they confirmed that the phone is actually not running Android.