Motorola will ship the Moto X (2014) with a free Moto Hint wireless headset in the United States. The sweet deal will be available across the Atlantic through April 14.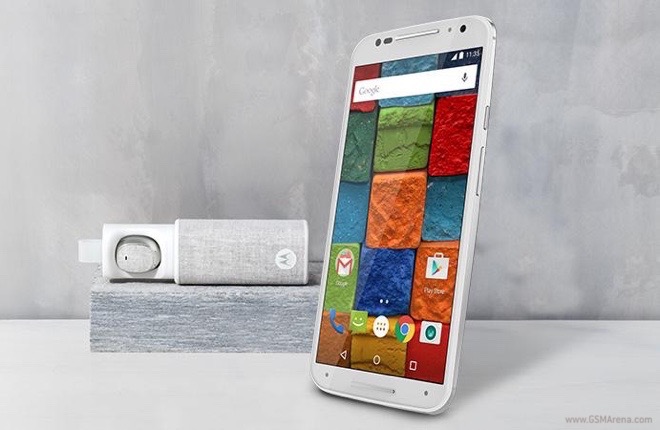 The promotional gift by Motorola is available for customers who purchase an unlocked smartphone directly from the manufacturer's online store. Moto Hint costs a rather considerable $149.99 on its own.
Announced alongside the Moto X (2014) and the Moto G (2014) in September last year, the Moto Hint is arguably the first ever Bluetooth headset which can be classified as cool. The accessory can be ordered in a variety of cool-looking finishes.
Motorola also offers its official 4,000mAh Power Pack for $19.99 through April 14. Typically, the accessory costs $79.99.