Motorola's entry-level Android smartphone Moto E has received a price cut in India. Originally costing at INR 6,999 ($112), the entry-level Android device is now available at INR 5,999 ($96).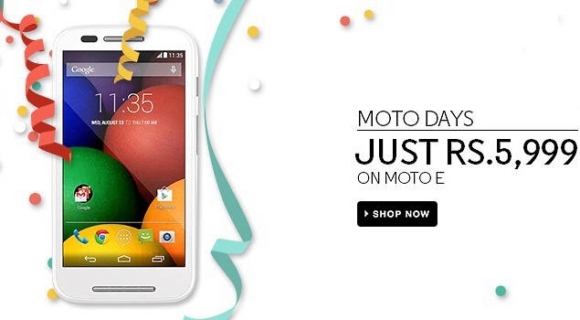 Motorola has launched many other offers too. For example, you can exchange your old phones (select models only) and get discounts of up to INR 4,000 ($64) and INR 6,000 ($96) on the purchase of the second generation Moto G and Moto X respectively.
The company is also offering the Moto Deck Bluetooth speaker worth INR 8,990 ($145) for free with every purchase of the 2nd-gen Moto X. Google's Nexus 10 tablet is also available with an exchange offer of up to INR 10,000 ($160).
Motorola is celebrating the completion of one year by Moto devices in the Indian market. The offers are valid from February 9 to 15.