A few days ago I showed you a bunch of new DROIDs coming on the way. One of them was the Motorola DROID 3. There are two new pictures today and we get to see its five-row keyboard.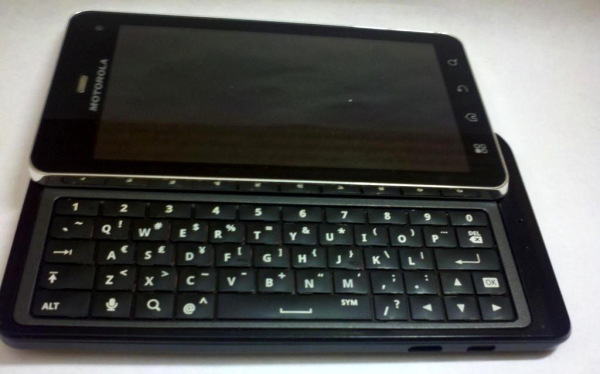 There is still no information on the specs, but what we know so far is the DROID 3 will pack a five-row sliding-out QWERTY keyboard, an HDMI port and a 4-inch capacitive display of 960×540 pixel resolution and most probably Android 2.3 will tick inside. Another thing is it will be for Verizon US network, so it's a CDMA phone.

I hope we are not far away from the official announcement.