Verizon is on course to launch another batch of powerful Android smartphones. No less than three high-end Motorola droid just leaked, along with the HTC Incredible 2 leaked today, confirming that the Verizon iPhone 4 hasn't quenched the carrier's thirst for smartphones.
Motorola is obviously pretty keen to find strengthen its positions in the US market. It's got the DROID X2 and DROID 3 in the pipeline, plus the LTE-capable Targa.
All three newly leaked Motorola handsets are said to pack qHD (960×540 pixels) displays and dual-core processors. The DROID 3 shuold also come with a sliding-out QWERTY keyboard.
The LTE-capable Motorola Targa seems to be the most interesting of the leaked Motorola droids. Its design is quite different from the standard Moto patterns and the slim waistline looks impressive. The picture is too blurry to jump to any conclusions (it's not even sure if it's fake or not), but some sources claim that the text next to the camera lens is saying 13MP/AF (though it looks more like 3.2 or 8.1 if you ask me). If the Targa is indeed a real device, I suppose it won't be available until the holiday season.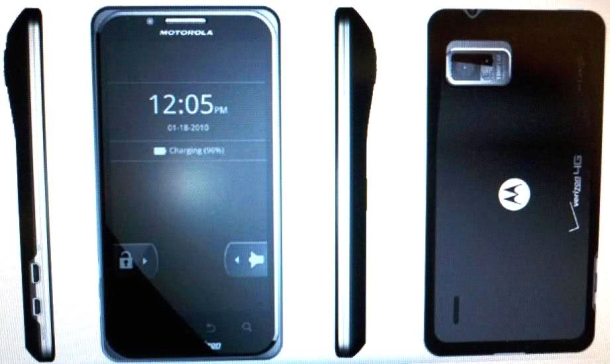 Motorola Targa
Enough Motorola, let's look into HTC's camp. HTC Incredible 2 finally showed its face and it's pretty similar (in terms of both hardware and design) to its Incredible S sibling. AndrodidSPIN managed to get their hands on the Verizon's Incredible 2.
It has a 4-inch S-LCD WVGA display, 8 megapixel camera with flash, 1.3 megapixel front video-call snapper, 4GB internal storage and a 1450mAh battery. The Incredible 2 (MSM8655) is based on a Snapdragon chipset pretty similar to the one used in the Incredible S (MSM8255). Both SoCs have a 1GHz Scorpion processor, Adreno 205 graphics and 768MB RAM and the only difference is the CDMA and EV-DO support that the MSM8655 offers.
Android 2.3, skinned with HTC Sense UI is going to tick inside the Incredible 2. HTC is still mum about the Incredible 2, but we guess the official announcement is just around the corner.
Oh, there is one last thing worth mentioning. Verizon has officially confirmed the price and launch date of the HTC Thunderbolt 4G. You can get it on 17 March for $250 on a two-year contract. Verizon is also offering a free Mobile Hotspot for the early Thunderbolt 4G adopters. After 15 May it will jump back to $20 for 2GB data.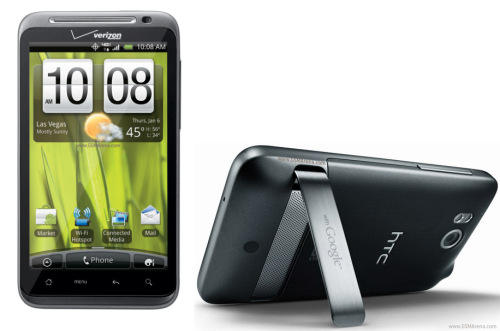 HTC Thunderbolt 4G