The 32GB version of the Google Nexus 7 was first hinted in a listing of a major retailer, but now we have a solid evidence of the device's existence.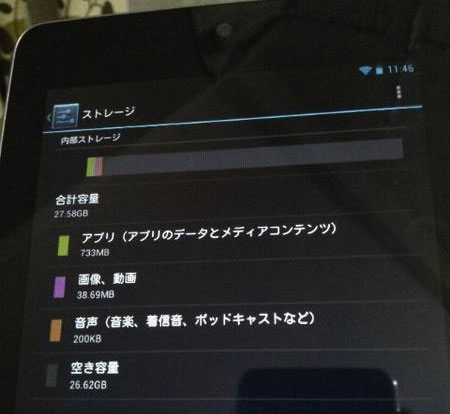 Upon booting up his brand new Nexus 7 16GB model, a Japanese customer found out from the Settings menu that his model actually has 27GB of available storage.
Additionally, yet another leak of the 32GB variation of the Nexus 7 from the UK retailer Dixons unveils the tablet's price of &pound199.99. This is the same price as the current 16GB model of the slate. If this information turns out true, Google may be replacing the 16GB model with the 32GB one for the same price.
Source, Source (2) | Via