While it is hardly a secret that Nokia is hard at work on a 10″ Windows RT tablet, details on the upcoming slate are still fairly scarce. A fresh report however, has shed some more light on the upcoming Finnish tablet.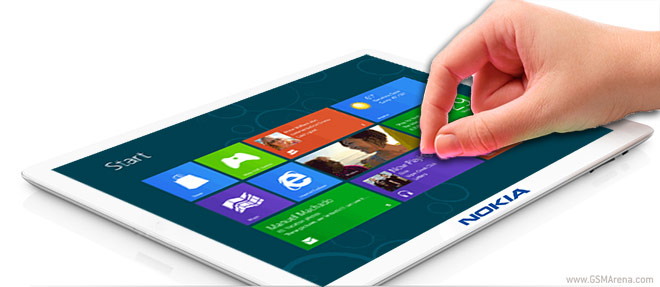 Reportedly, Nokia's Windows RT tablet will sport a similar display to the Microsoft Surface RT. USB and HDMI ports will be on tap, as well as cellular network connectivity. AT&T is rumored to be the first US carrier to offer the slate – a logical occurrence given the wireless provider's current exclusivity of the Nokia Lumia 920 and Lumia 820.
Nokia is also reportedly working on a battery-packing battery cover, which will sport a kickstand and two extra USB ports. Battery life of the tablet along is reported at ten hours. A fast charging option will also be available.
As previously rumored, Nokia's Windows RT tablet will likely be unveiled at MWC 2013. We will surely keep a close eye for it.