Following Microsoft's acquisition of Minecraft maker Mojang in September, the mobile version of the well known game has now finally arrived on Windows Phone. Minecraft Pocket Edition can now be purchased from the Windows Phone app store for $6.99. It will only work on devices running Windows Phone 8.1, though, so if you're stuck on an older version of the OS you should update (if you can).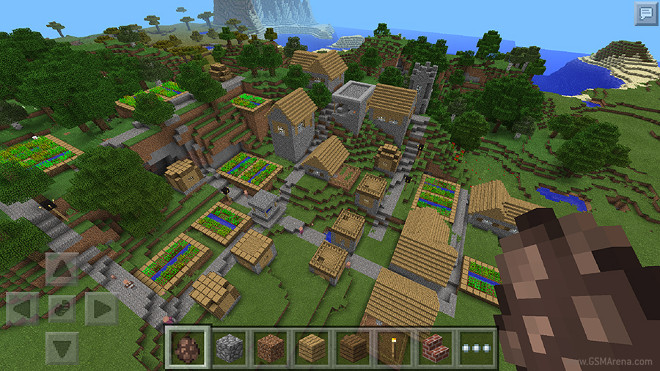 The game lets you play it either as a single player or in multiplayer, and there are two modes to choose from: Survival or Creative.
The former is about hunting for the resources you need to build your kingdom. The latter option gives you unlimited resources, allowing your imagination to be at work and letting you create whatever you want. Oh, and you can also fly.
You can build virtually anything in Minecraft – houses, caves, continents, even smartphones if that's your thing. Your imagination is the limit, it seems.