Minecraft Pocket Edition, the iOS interpretation of the famous PC game, has now received what the developer is calling its biggest update ever.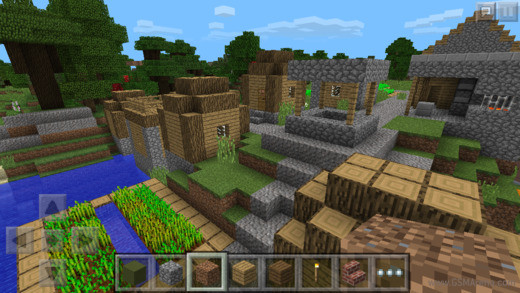 The latest version comes with new features that have been seen in the original computer game. We're talking about such things as infinite worlds, improved caves and wolves, as well as new items and blocks.
The changelog for Minecraft Pocket Edition 0.9.0 is quite long, but standing out are "loads of new flowers", "Monster Eggs", huge mushroom blocks, new mobs, new biomes carried over from the PC game (such as mesas, jungles, and extreme hills), many cool things to explore, and a new Interaction button.
As is always the case with app or game updates, many bugs have been fixed this time around too. Minecraft Pocket Edition 0.9.0 is now available to download from the iTunes App Store for both iPhone and iPad.