For the gamers amongst you, Mojang Specifications' smash indie title Minecraft should be no stranger to the likes of your mouse and keyboard.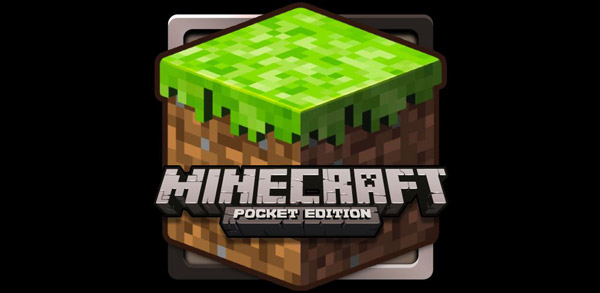 With 11,963,015 (as of writing) registered players and 3,144,868 of those playing the paid survival version, they've already amassed a huge following and E3 brought us news that Minecraft would soon be making its way into the mobile world.
Today that news was realized as Minecraft: Pocket Edition has just been launched on the Android Market. Here's what Mojang said about the new title on their blog:
The first version (Alpha 0.1) will focus on the creative aspects of Minecraft. We have tried to put in the features that make sense for playing on a mobile device while still keeping the core of the Minecraft experience. You will be able to select blocks on the touchscreen or just scroll through them with the circle and square buttons on the Xperia Play device. The first version also supports multi-player on a local wireless network allowing you to create a world and invite friends to build together.  Some of the features in this release include:
• Randomized worlds
• Build anything you can imagine
• Build with 36 different kinds of blocks
• Invite and play with friends to your world (local wireless network)
• Save multi-player worlds on your own phone
The title itself is 'Xperia PLAY Optimized', meaning that it's yours (at a price of $6.99), provided you have an Xperia PLAY. For the rest of us Minecraft fans in the Android camp, we'll have to wait. Although there are no announced plans to bring it to other droids anytime soon, chances are, it won't stay an Xperia PLAY exclusive for long, whether that be an official release or a download of the less legitimate variety.

Video released my Mojang to celebrate the launch of Minecraft: Pocket Edition
It also turns out PLAY owners are getting a bumper day today as, not only has Minecraft finally launched, but Sony Ericsson and EA Mobile have teamed up to bring the Android version of FIFA 2012 to the Xperia PLAY before anyone else. This timed exclusive will be in the hands of PLAY owners by the holiday season this year whereas, other Android users lusting for some of the latest mobile soccer action will have to wait until February 21 next year.
Here's a snippet of the press release on FIFA 2012 on the PLAY:

Sony Ericsson Nets FIFA 12 on Android
World's Leading Football Franchise Optimized for Xperia™ PLAY
 
August 16, 2011, London – Sony Ericsson today announced a limited time exclusive agreement* with EA Mobile™, a division of Electronic Arts Inc. (NASDAQ: ERTS) the world's leading mobile games publisher, to deliver the much anticipated EA SPORTS™ FIFA 12 on Android. Optimized for the world's first PlayStation certified smartphone Xperia™ PLAY, the No. 1 sports franchise on the planet, will be available for the device worldwide in the holiday season.
 
With improved gameplay depth, authentic commentaries, updated teams from the world's top leagues and all new replay systems, FIFA 12 on Xperia™ PLAY is the ultimate football experience for Android. The dedicated graphical processing unit, optimized memory bandwidth and 60fps rendering of Xperia™ PLAY enhance the football gameplay experience. Audio is also improved with enhanced commentary and crowd chants.
 
"FIFA 12 will undoubtedly be one of this year's most popular games and Xperia™ PLAY consumers will be able to master it before any other Android users," said, Dominic Neil-Dwyer, Head of Market Development for Sony Ericsson. "Adding to a portfolio of quality games for Xperia™ PLAY, FIFA 12 adapts perfectly to the device and delivers the best football experience on Android."
All that's left to say is you can download the full version of Minecraft here, if you're a PLAY owner you can download the new mobile version here, you can see the two heads of Mojang talk about it here and hit up the source link for a little more information on the FIFA 2012 announcement. Also thanks to James on the Minecraft info.